While it's nice to be back out in the world, there may be times when you still want to get away from it all. Or, maybe you need to block a view from neighbors, create a buffer from nearby public spaces, or hide an unsightly view. This week, you'll get lots of inspiring design ideas for making your garden space more private. Plus, see how you can save time and money with container plantings and get entered to win a copy of one of our favorite gardening books.
In our new article, you'll find design ideas for making your garden space more private. Learn what to consider during the design process, and see examples of how others have created more privacy. In the photo above, several strategic choices make this small garden more visually appealing, such as the retaining wall and wood fence being softened by layered trees, shrubs, and perennials. Gardener: Eloise Carson, Photo by: Janet Loughrey.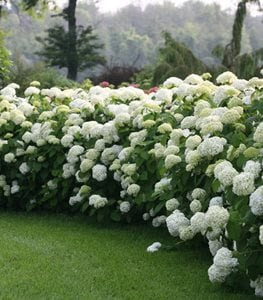 Are you getting ready to plant up your spring containers? Here's an idea that will save you some time and $$$ when the seasons change—start with an evergreen shrub and "accessorize" it with seasonal annuals. See how this spring container changes its look come summer, fall, and winter. Photo by: Proven Winners.
When a design firm in California was tasked with making the most of a small space, they nailed it! See how they created a space for a family of four that offers something for everyone, and how they shielded the view from a public sidewalk. Photo by Karl Seifert.